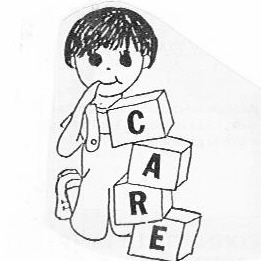 Family Day Care Association
Providing excellence in childcare in the Litchfield County area.
........Helping Build Futures!
NORTHWEST C.A.R.E. MEMBERS GO BEYOND:
programs for children based on knowledge of child development
attendance at monthly membership meetings with guest speakers
idea exhanges of provider concerns, issues, and activities
participation in continuing education programs and seminars
most providers participate in federally funded nutrition programs following USDA guidelines
FAMILY DAY CARE IS.........
Professional childcare in a home setting. This offers each child a consistent, small group environment in which to grow and thrive.
CONNECTICUT FAMILY DAY CARE PROVIDERS MUST MEET THESE REQUIREMENTS:
medical examination
police background check including fingerprinting
interview and home inspection by Dept. of Public Health
home must have first aid kit, smoke detectors, and fire extinguishers
consist of private family homes caring for not more than six children, including the provider's own children not in school full time
During the regular school year, a maximum of three additional children who are in school full time, including the provider's own children are permitted
ADVANTAGES OF FAMILY DAY CARE:

home-like setting
small group environment
consistent caregiver
can accommodate age mix of children, allowing siblings to be cared for together
flexible and adaptable to parents' work schedule
neighborhood based, convenient and economical
wide variety of choice of homes and lifestyles
flexibility to meet each childs needs and interests during the day
NORTHWEST C.A.R.E.
FAMILY DAY CARE ASSOCIATION
Winsted, CT 06098
(860)379-7267
(860)618-3724
rstrycharz@sbcglobal.net